Advertise With Us
Advertise on nurseriesworld website that thousands of mothers from different countries visit daily. This enables you to reach your target audience most efficiently. Our price schemas are very affordable, and we provide a Campaign Management Control Panel that allows you to manage you ad statistics. Check out our latest offers, and join us today. Below are more details of our program.
Nurseries World Advertising Program
Overview
Place your business message in front of the world! We offer effective, very low cost website advertising solutions that enable advertisers to place their banners on our site in various key locations. We can also answer any technical support questions you might have.
Manage your Campaigns and Advertisements online using our uder-friendly, easy to understand control panel. Using our Advertiser Control Panel you can view your real-time statistics including ad impressions and click throughs. Your Statistics Reports can be downloaded or have them emailed to you as often as you choose. Of course there is your contact info should you need to change that. Our system is designed to be very low cost and very easy to use so you can get started right away.
Media Offerings
We serve the following ad types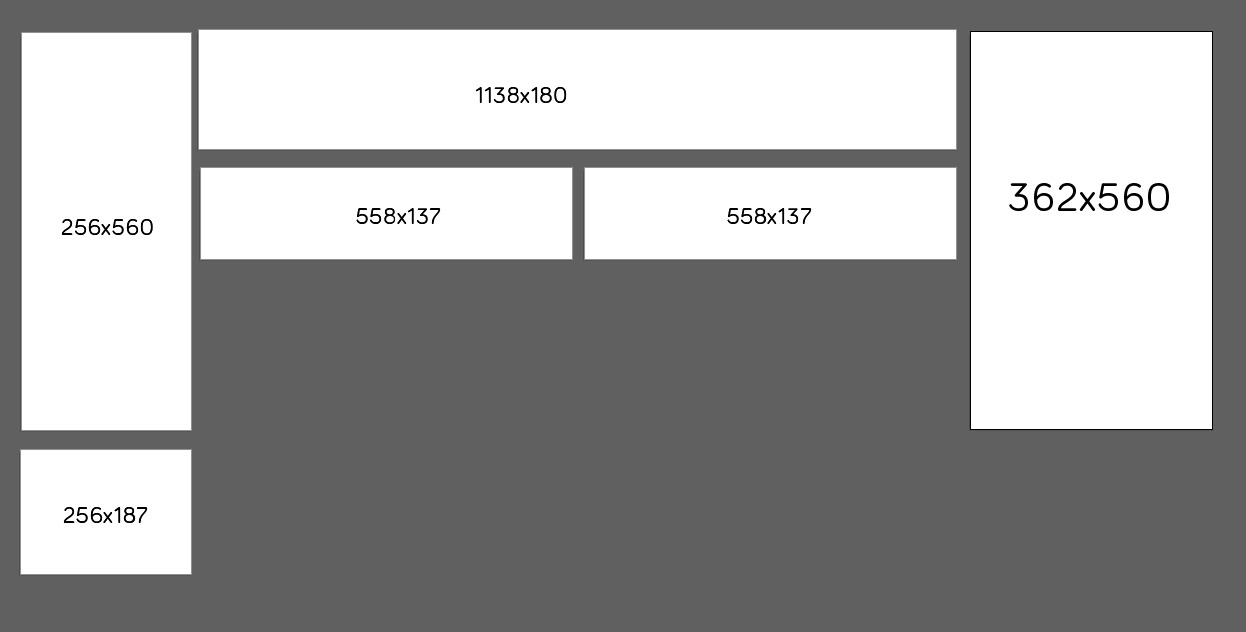 These are some basic ad types we serve if you have another ad size or type in your campaign please contact us to discuss implementation and pricing. We reserve the right to reject any ad that we feel detracts from our site or is not in keeping with our family friendly atmosphere. We do not accept pornographic, adult, smoking, drinking, hate, violence, bigotry or other subject matter that society considers offensive.
We serve the following media types

gif
image

jpg
image

png
image

rich media

mov
quicktime

html

rpm
real media

swf
flash
These are the various media types we currently serve.
Online Reporting
View Impressions and Click Throughs online in real-time.

Advertisers are provided with their own private login information to be used to access our online Advertiser Control Panel. Once logged-in Advertisers can view the performance of their campaign at any time day or night. Your statistics are viewed in real-time there is no need to wait for a scheduled stats update. We also provide the option of having your statistics emailed to your address at a period you can choose to keep you even more on top of your campaign. Stats can be viewed for impressions and click thrus in a tabular and graphical format and broken down by individual advertisement, month, week, day or hour. So you can see the clicks and impressions recorded for a specific ad at a specific hour of the day.
There is also your contact info and the ability to change your login password. Your interface has the ability to select from 17 international languages. You can download reports of your campaign statistics, the reports are exported as CSV for use in a spreadsheet. There is a convenient built-in Support form should you need to ask a question or make a change to your campaign.
A few demo screen shots of our Advertiser Control Panel
Click on an image to see a larger view.
Campaign Pricing
Depending upon your advertising experience the word Campaign might sound like a big expensive undertaking, which for large companies it can be. A Campaign can be as simple as showing one banner. Service is purchased CPM meaning Cost Per Impression. There is a 100,000 impression minimum. Your ads can be setup to start and stop between two dates that you choose.
We can serve the ads from our server for no additional serving or bandwidth charges. A 10% BONUS is given for a 250,000+ impression purchase giving a total of 275,000 impressions. Terms are Net 0, at which time we will verify payment and contact you to obtain your ad media, target URLs, Control panel user name / password and any other information needed to properly serve your ads. Our liability is limited to the purchase price of your Campaign. As with all internet sites in existence from time to time there are intermittent service interruptions. Our program is Cost Per Impression if the site service is interrupted no pages or ads will be displayed so you won't lose anything. As this is a normal occurrence with websites and nothing is being lost a credit will not be issued for intermittent interruptions.
*CPM = Cost Per Thousand Impressions | Impressions = when an ad is displayed | All prices are in US dollars.

Bonus: Order now and receive an additional

25,000 impressions for free


when you purchase 250,000 impressions.
Format
Details
150X180
Rectangle, 15Kb file size limit in Site Features bar.
468X60
Full Banner, 15Kb file size limit top of page or bottom.
728X90
Leader Board, 20Kb file size limit top of page.
Service is purchased per 1000 impressions. There is a 100,000 impression minimum. Unlimited media looping. Join The PCman Website Advertising Program Today!